ATTENTION: Untill April 6, 1998...If you visit CDNOW and make a purchase of over 20.00 you will get 10.00off you purchase, but it only applies when you click on this link....I suggust you visit ASAP, and get this great deal while it lasts. Thanks, Rooster289
Need an AIC CD, Video, T-Shirt, or Book? Click On the above link....it'll bring you right to the Alice in Chains section of CDNOW...the Best CD store on the net.....your best bet is the UNPLUGGED video. It's great, also full length...with songs never shown on MTV

"We write about ourselves because we know about ourselves."

Layne Staley, Nov. '91

Hey, You have found A Sea of Sorrow THE place to find anything that is AIC.........As of now, this page is under construction and will be for a while longer. In the future, I plan to add as many MP3's as possible so if you have a link or site you think I should visit that has some kick-ass mp's then please let me know. This page will grow as YOU the visitor's send me your recommendations and feedback. Without these, I think my page will suck. So far I have included the essential's of AIC and a few extras......So please E-mail me with any comments or suggestions that you have. Thanks, Rooster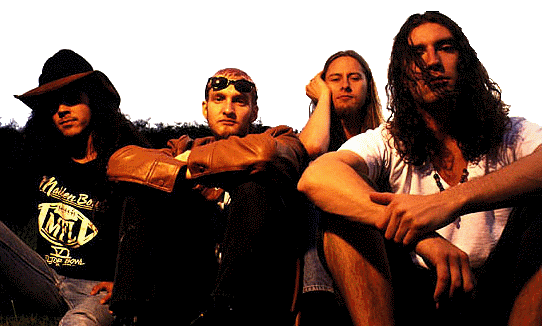 This page works best when viewed with Netscape Navigator 3.0+ and any version of MS Internet Explorer.
This page was last updated
March 30, 1998
Page was updated today to let people visiting the site about the awesome deal CDNOW is giving to those who order over 20.00 in merchandise. I implore anyone who is looking for a few cool CD's to click on the CDNOW link at the top of the page before April 6, 1998, And save yourself a shitload of cash. Thanks. Rooster289
March 26, 1998
Well, The page has been moved, MP3's are FINALLY being posted, and everything seems kosher for once. I'll be adding more MP3's as time progresses, (up to 100 megs worth) and now that Jerry has a new album coming out, I can finally have something to do...If you want some info on the new album, and want some of Jerry's Tour dates....please visit....http://www.jerrycantrell.com.....a rather shitty site (if you ask me..and i suppose no ones askin).....but it's got info I havn't had the chance to post yet.
Feb. 13, 1998
The site has been moved to a new tripod account. It now has a decent member name. Please visit this site often as updates will be added like crazy! Please fill out my forms in the Voter's Booth and Feedback Page. Also, I would apprecite knowing how you got here. Thanks... Rooster289
December 12, 1997
If you notice that some of this page is not yet up, please bear with me.....I am frantically trying to update the page but I am doing it by scratch and cannot devote as much time to the site as I would like. If you would like to know when a new update to the page has been posted, E-mail me through the link below. And I will add you to my list. Thanks for your patience. And by the way, a text only version of the page will be coming soon (for those with slow connection speeds) !! Now aren't you excited!

I enjoy e-mail and feedback of all types.....you are the only way for me to figure out how to improve this page so I could use your help. Thanks.
This page has been visited
times since November 1, 1997